Services
Manufacture. Deliver. Install
Full Service
That Delivers Better Results
With over 50 years specializing in multi-unit kitchens, we realized our clients wanted both quality and convenience with the best turnkey service possible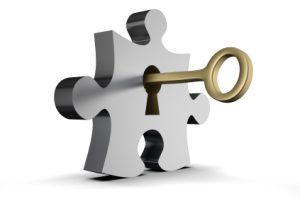 By working with Normac from beginning to end there is no hassle of managing multi-vendor relationships. No delayed shipments, no waiting for installers, no wasted time, no wasted money.
Quality Control
At the Highest Standard
Measured
Every single unit is measured before we build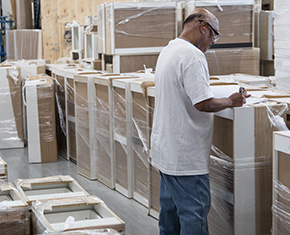 First Inspection
Every shipment is inspected before it leaves
Onsite Inspection
We do our own inspections throughout installation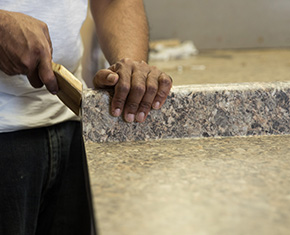 Correction
Any problems are found and corrected right away
Fastest Delivery in the Industry
Guaranteed.
Shipments
One Truck Carries it All
A whole floor of complete kitchens with counter tops arrives together on the same truck. All your cabinets are covered in cardboard and shrink-wrapped to minimize damage. Counter tops are always stacked close together to eliminate scratching. Everything is organized and ready for installation.
You save time and money with "full floor" shipments.
Shorter turnover for cabinet and counter top installation
Allows next trades to follow up quickly
Service for tops and cabinets are done at the same time
Building is turned over to management faster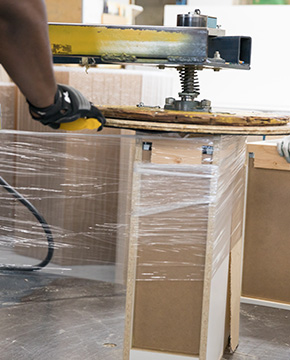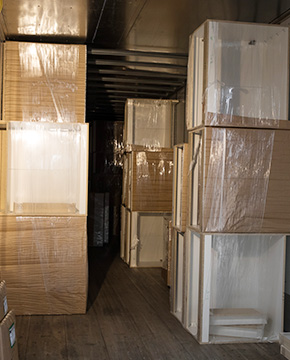 Modern, clean look.
Today's builders are moving away from old face frame cabinets to the cleaner look of space efficient European style overlay cabinets. With no exterior hinges and no frames, all you see are beautiful doors.
More space, easy access.
Normac's full overlay designs bring more space and full accessibility into every cabinet. With no box frames, they are far easier for plumbers to work in, plus, they offer more storage capacity for everyday use.
Normac is committed to providing a healthy and safe work environment.
This commitment extends to our responsibility of ensuring environmental sustainability through cleaner product and production initiatives. The goal of Normac Kitchens is to operate the company facilities and processes in compliance with applicable laws and standards. Sensible and responsible environmental management is at the core of our business ethics. Each worker is expected, and encouraged, to work towards the well-being of our common environment.